Sargent the Wonder Dog on Adventure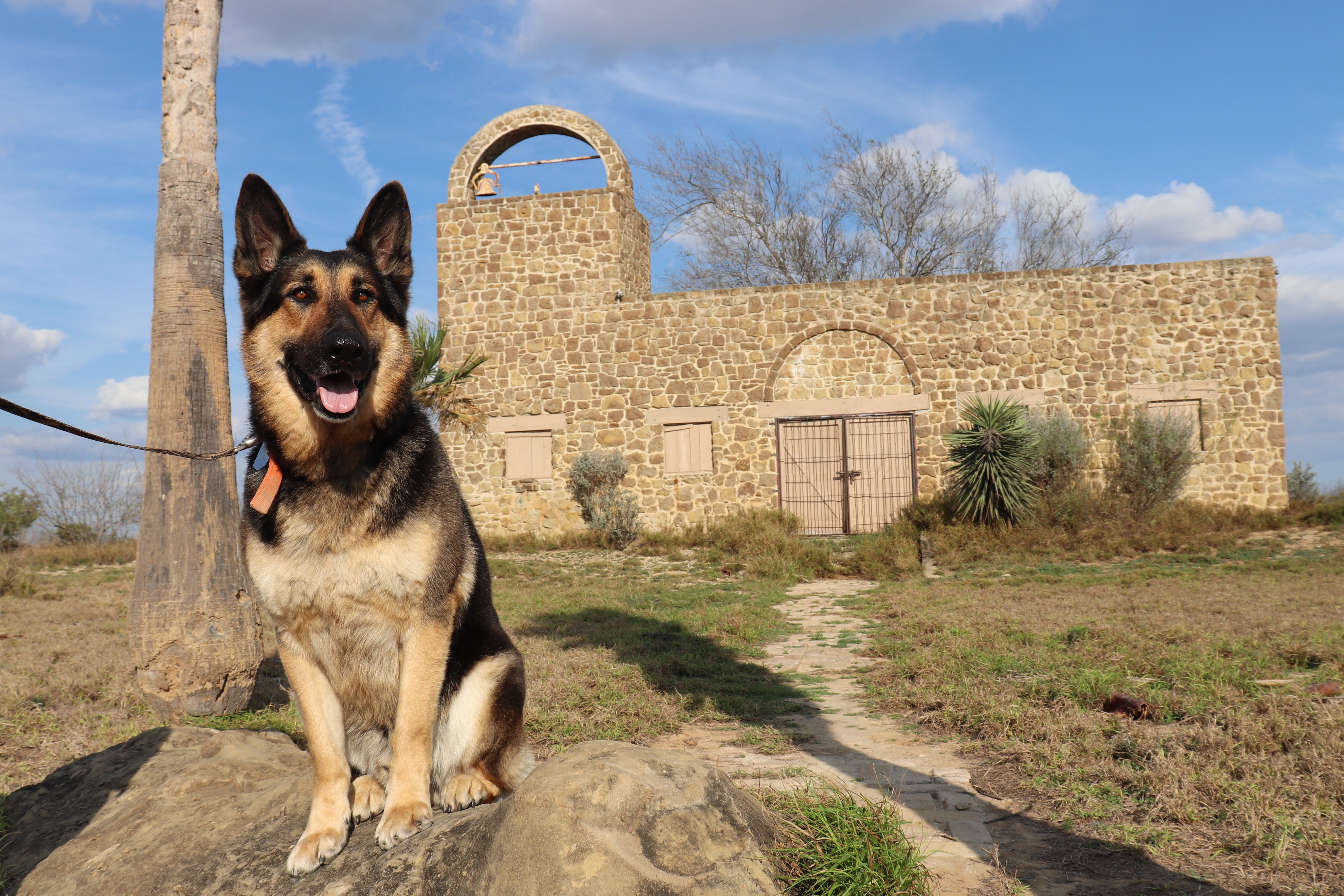 Some of you may be wondering how our beloved German Shepherd, Sargent, is adjusting to being our trip mascot. The current answer is, he is adjusting well, but I was worried for him in the beginning.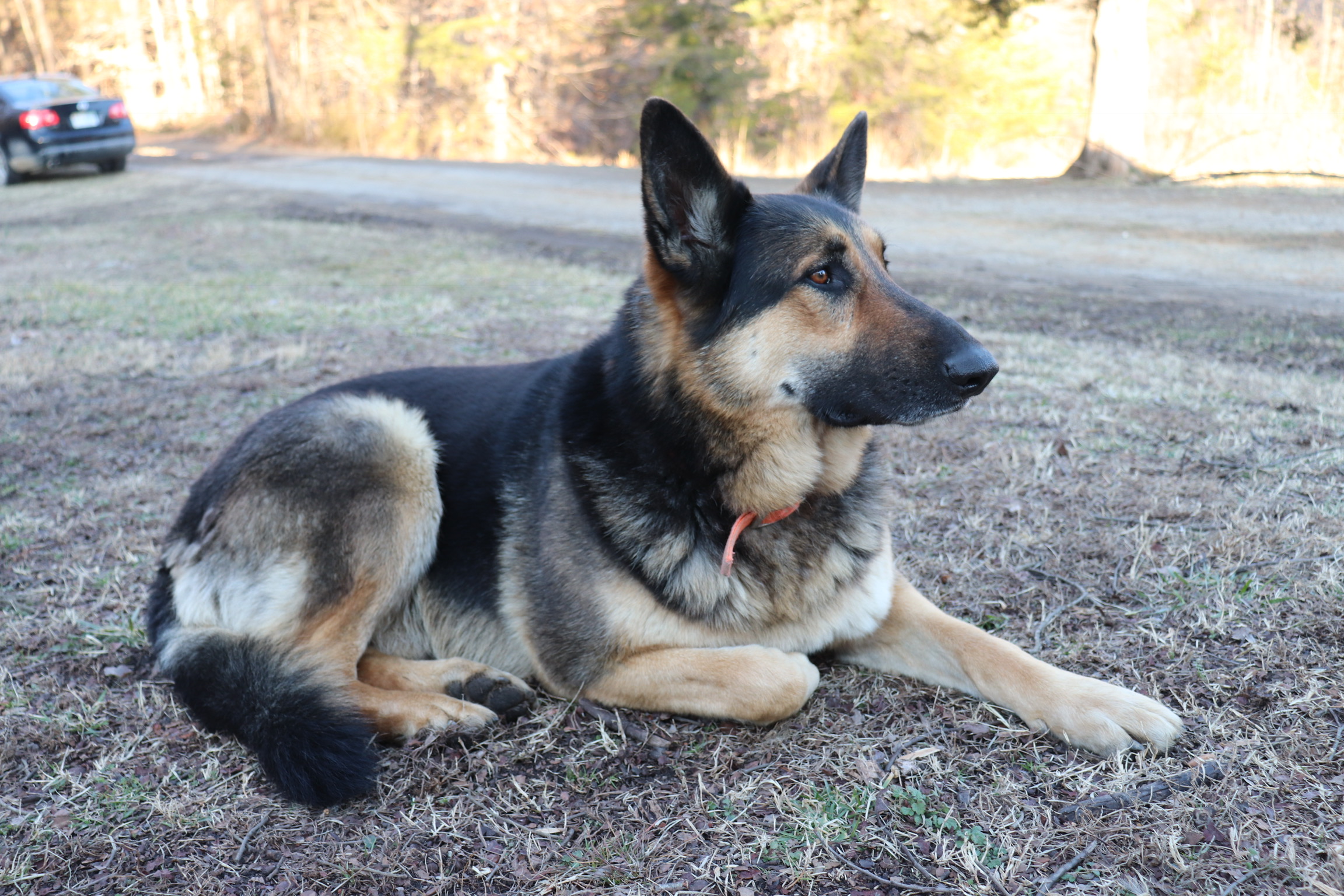 The day before we left, we took our other beloved dog, Gunner, an Australian Shepherd, to the house of some very dear friends of ours, who agreed to keep him for us while we are gone. This was hard on us, but we knew he would be in good hands. We couldn't explain this to Sargent, though, and he was looking worried, ever since we came home without him. That wasn't even close to all that was going on around him. We were in our last day and a half home and were packing like crazy. It was raining the last day, and we had to keep Sarge on his leash in the house to avoid him getting muddy just before getting in the van for the long drive to Rossville, GA. He seemed sad, but I thought that once we were on the road he would feel better.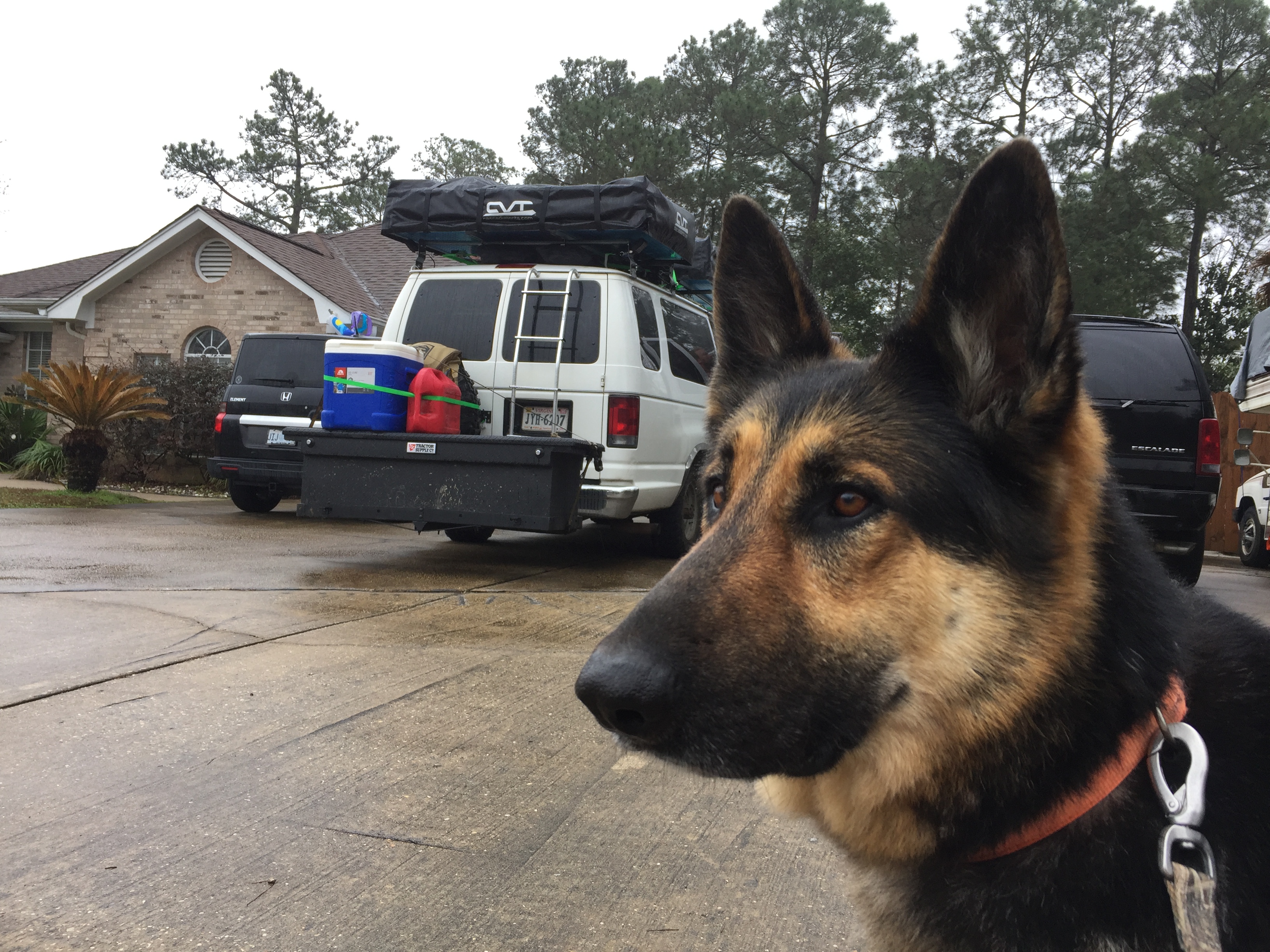 When we got to Georgia, the family we were staying with had a kennel for him to stay in. That seems great, but I forgot how much separation anxiety has been an issue for him in the past. I don't think any of us could think clearly enough to really consider that in our state of exhaustion. It was about 3 in the morning at that point, and we were all looking forward to stretching out and closing our eyes.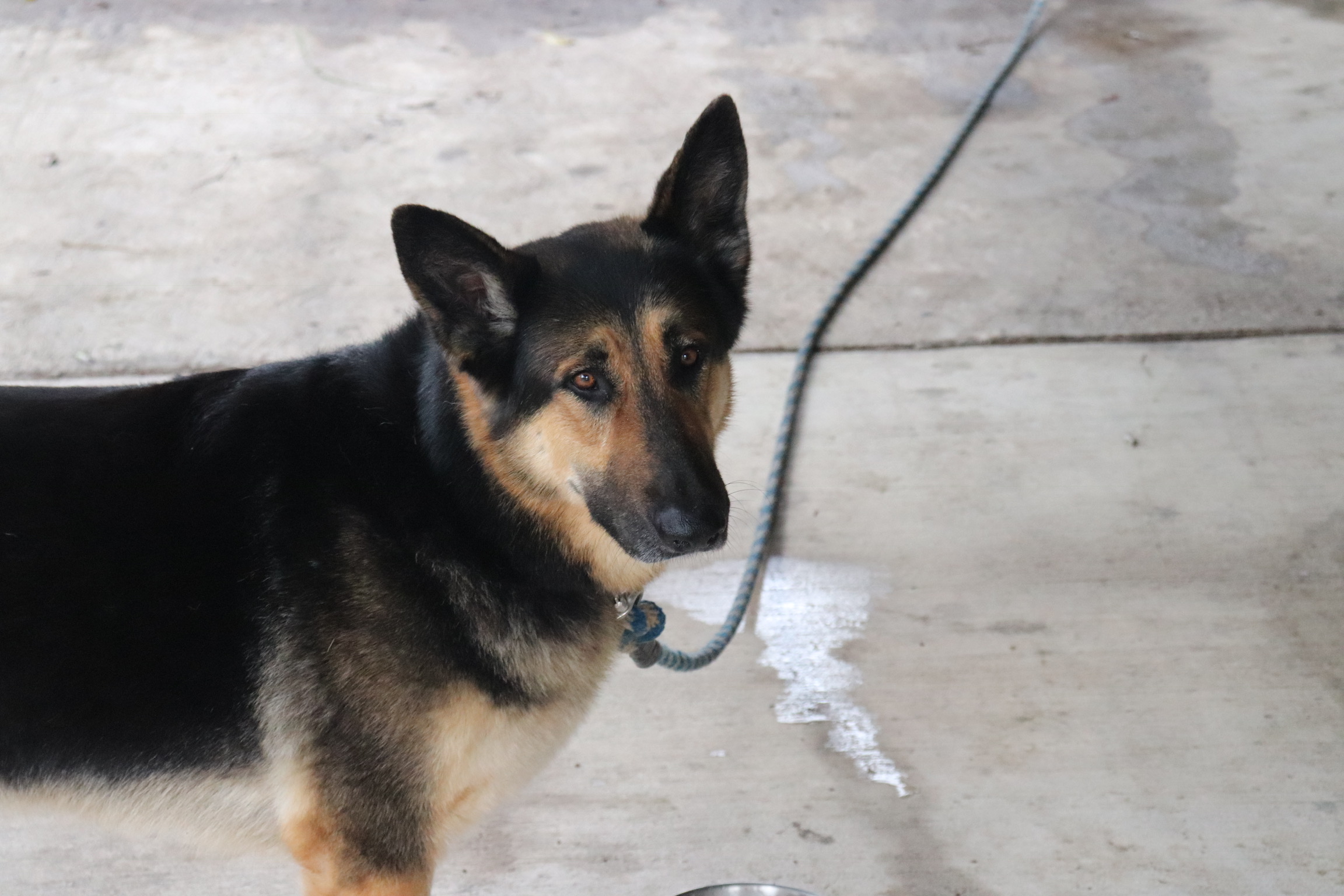 Four and a half hours into that sweet sleep, we were woken up by the sound of a dog barking, and my daughter Sarah stood up and looked out the window to see that Sargent was no longer kenneled. I'm sure he was working the entire time to free himself, and free himself, he did. He circled the van, looking for his lost (and gravely endangered) charges, and luckily found three survivors who opened the door, and let him in, muddy feet and all. Poor guy….
Before we left, we took him to the vet to get his certificate of health, as required by the Mexican government to bring him into Mexico. We also got him microchipped and vaccinated. She mentioned that he could lose about ten pounds, and that would be good for him, because he was "a little round."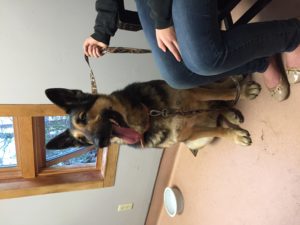 Well, that poor dog, in the midst of all that was going on, wouldn't eat anything we gave him to eat. He lost that weight right away. I kept on looking at him, thinking, "he looks like he lost his best friend." Then I realized that he had. I thought he would be so happy to be with our family all the time, and I underestimated how hard it would be for him to lose his best bud. It was hard on him, though. By the time we reached our rental house in San Antonio, I was really starting to worry. He had been contained in one form or another every moment since we left our house, whether he was on a leash, a long rope, or sitting between two captain's chairs in the van. He was used to being a farm dog, which meant he had a job and free reign of a large area. This was a big change for him.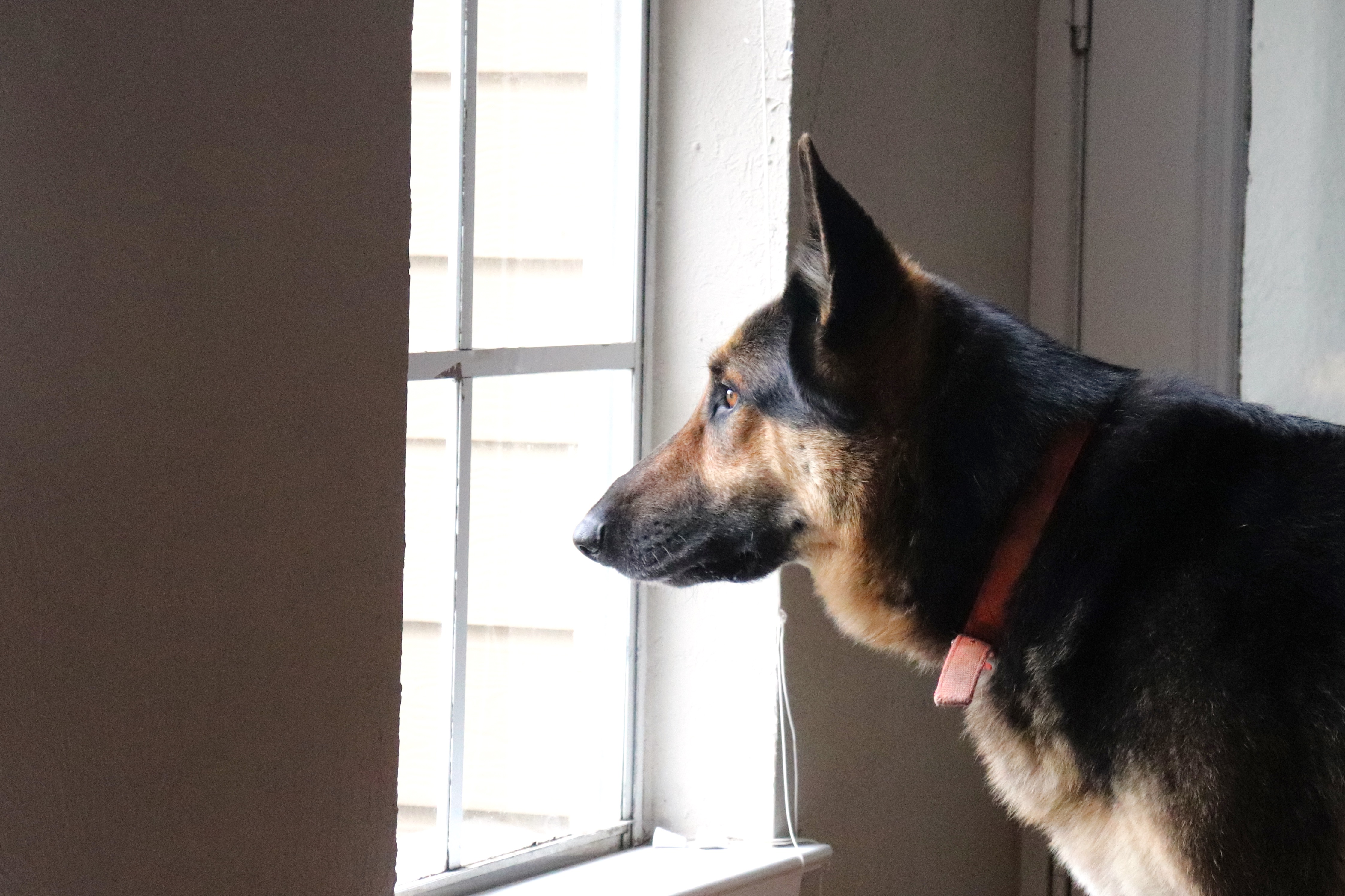 As we sat in our rental house, that he was able to be free inside of, I started to worry about him. He wasn't cheering up at all, and was starting to look sadder than ever. I didn't know what I could do. While I thought about it and wondered about it, I started to talk with God about it. That's when I got the idea to rub him really hard. When I did this, he started to whimper. That gave me the idea to start a howl (even though we were in a house in a neighborhood). It worked, even though Gunner wasn't with us to join the howl. The kids and Dad all joined in and Sargent joined in, and he looked so happy after it was over. It may seem silly, but I really think it was a divine thought, and it blesses me to know that God cares about my heart for my dog. The howl told Sargent that we are his pack, and that gave him something he hadn't had since Gunner left. He's been much happier ever since.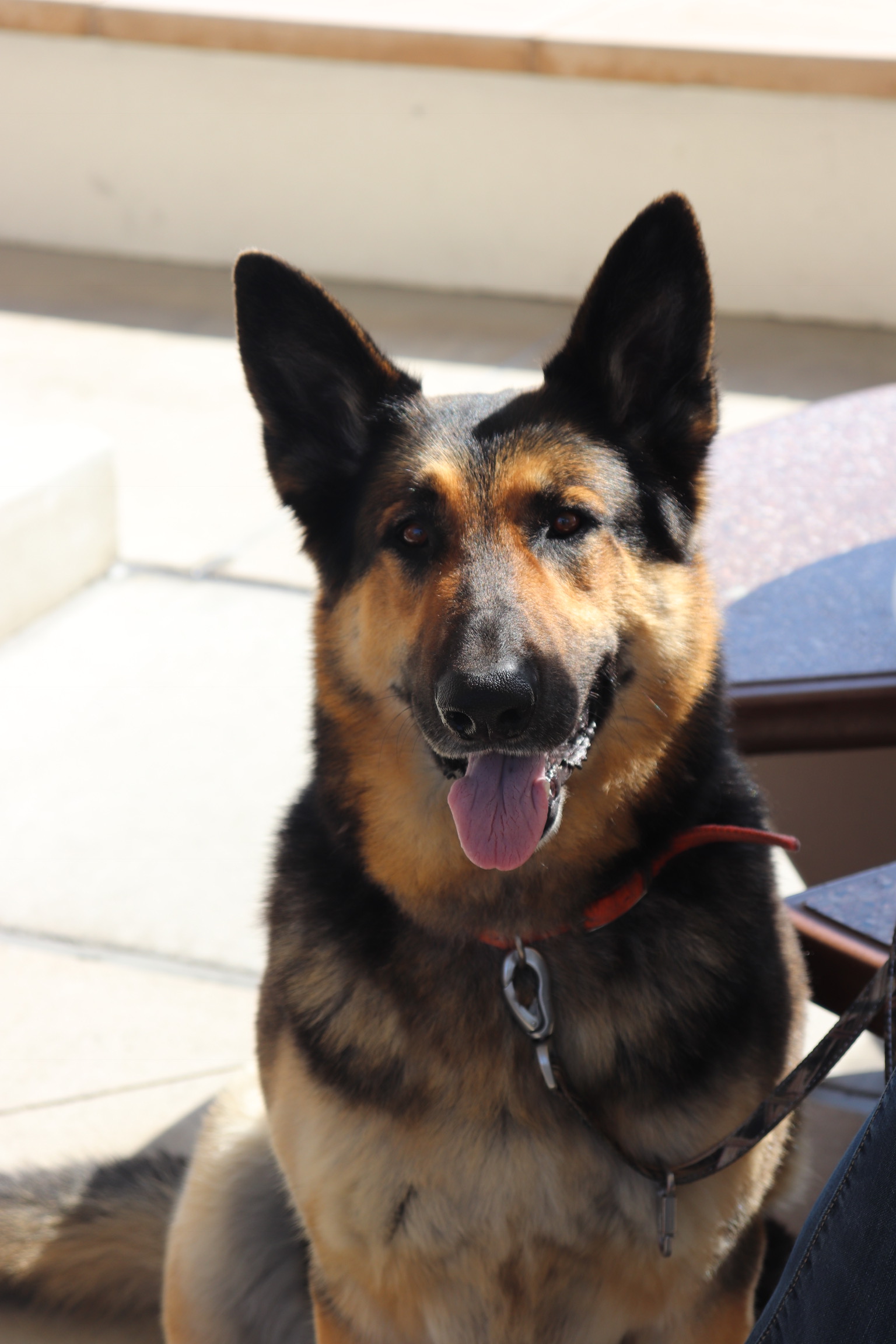 Once we left San Antonio, he had his first outdoor restaurant experience (at In-N-Out Burger) which he liked a whole lot more than circling the Whataburger we went to outside of Houston. We stayed in a campground in Laredo, TX, for five nights, and on the second to last night he got sprayed by a skunk. That was an adventure for all of us. He was so upset about that, and he knew he was stinky. We HAD to wash him right away, but couldn't go buy anything because our tents were already set up, attached to our van, with children sleeping in them. Thankfully, the soap we had bought to wash our dishes with was Dawn (generic of, really) and we had brought hydrogen peroxide along in our first aid kit, so we were able to neutralize the skunk smell right away. This was not his favorite late night activity, and we didn't bring him in that night, but at least we had no hesitation about touching him the next day.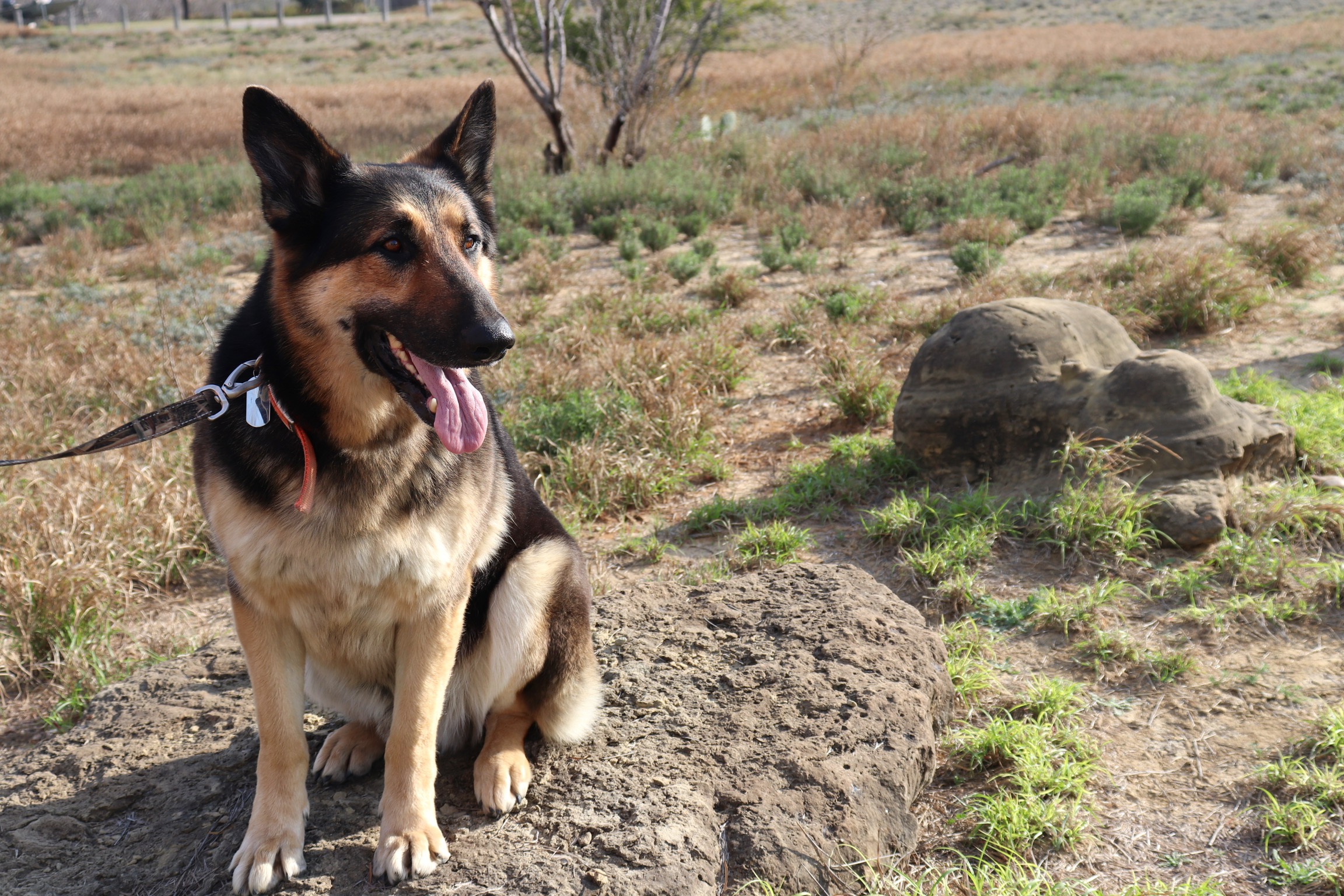 Coming to Mexico (where we are currently) has had its new experiences, as well. Being in close contact with strangers is much more common here than in The States, and he is getting good at being friendly with them, but still has a somewhat threatening presence, that brings a sense of security to whoever is staying outside with him. Being close to us everyday, and living inside the house with us has taught us how to understand what he needs, whether he needs, food, water, a walk, or affection, we are learning to understand him. He is learning what we want and even a few new tricks. It surprises me how much he is learning so quickly. He's a smart and affectionate dog. I hope he continues to do well. He still can't stand it when we split up and someone stays home (or otherwise away from the rest of the family) with him. This is when he acts his worse, barking and pawing the door (or circling the building, looking through all the windows, and trying to pull us to through the door). We're still working on that, and I think he will get it.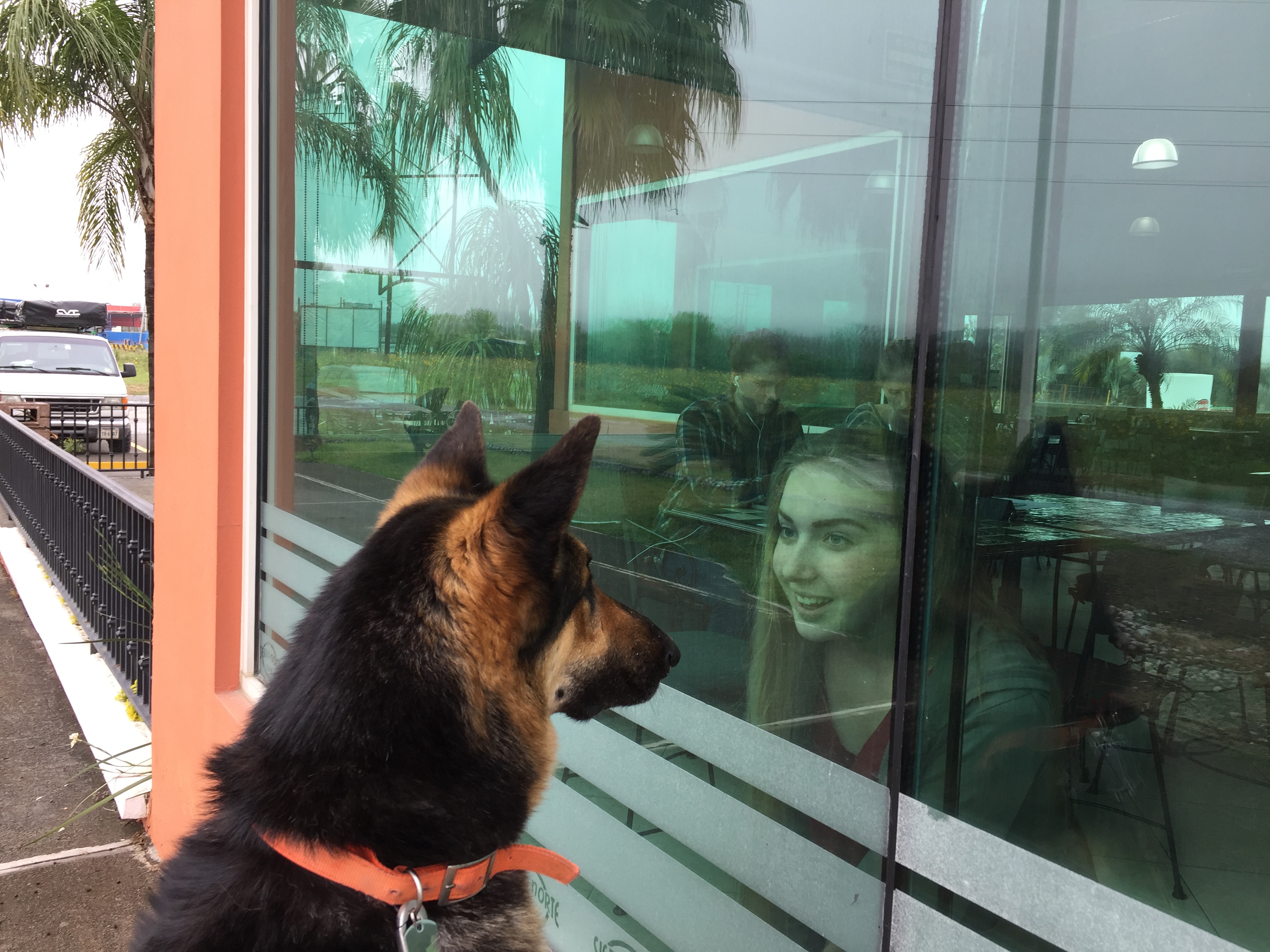 It has been inconvenient at times to have him along, but overall, so far, I'm glad we brought him. He definitely brings an element of security we wouldn't have without him, and he is also a comfort to some of the kids that would not be as happy here without him, and the littler kids have someone to look out for (that looks out for them).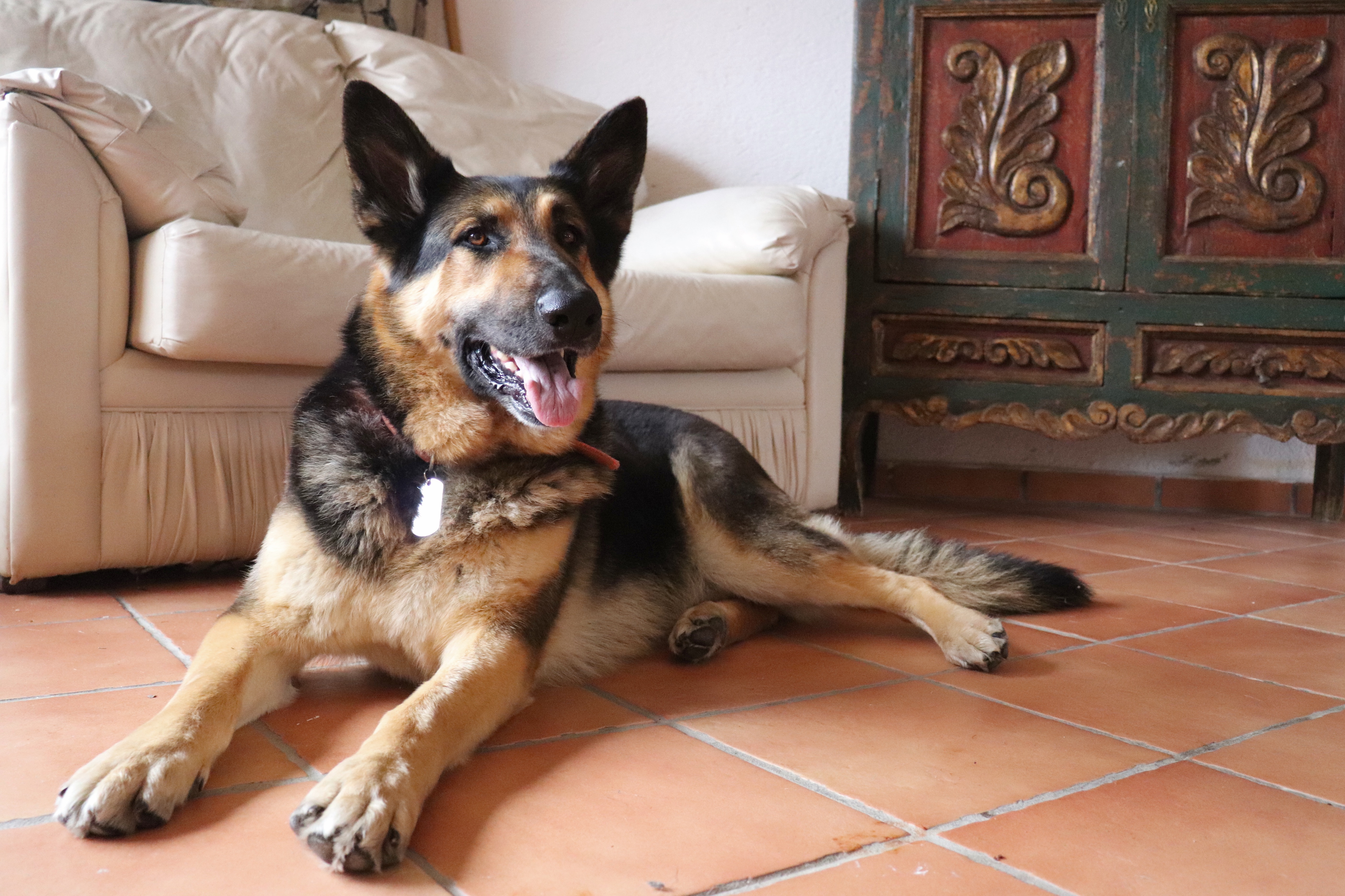 I'm glad he is here with us.
---
---